Idea: intentionally misuse "selfie", but with confidence.
@willie "I want to use iTunes Match on this computer, no matter what Apple calls the cloud-based, multi-computer library."
My dreams are nothing like Google's. Where's the "weird conversations with random people" API call in this thing?
@stevenf Very cool. Congratulations! 2 is your last chance for man-to-man defense, before you switch to a zone. </sportsball>
Watching a group of complete strangers play Uno, because a kid on the train asked them if they wanted to play. Very cool.
Crazy, involved idea to blog about each of the nearly 1000 music albums I own.
@willie Door wedges. Garbage filler. Tooth breaking. Any blunt trauma situation, or when seeking maximum disappointment.
Pluto is a great day to be a good day to be a little bit of a new one is the best thing ever is when you have to be a good day #iOSquicktype
@organizedthings Let me know when you go back to tweeting organized things, instead of all this recent click bait. Cheers!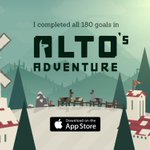 I have no idea what to do with myself now. (Honestly, it's a fantastic game.) itunes.apple.com/us/app/altos-a… pic.twitter.com/3V6ggTtPvs
@strudefiles "EVERYBODY BACK UP. IM GONNA NEED A LOT TO DRINK, AN OPEN WINDOW, AND A LITTLE PRIVACY!"
@cabel Our family's first computer.
I guess I can now check "see a bunch of port-o-potties on wheels on railroad tracks" off my bucket list.