If left completely unchecked, I think my freezer's ability to spill ice out of its internal ice holder would allow..twitter.com/i/web/status/1…Z4
If left completely checked, I think my freezer's ability to spill ice out of its internal ice holder would allow th..twitter.com/i/web/status/1…qy
Yet another Monday morning where I'm excited to see what got delivered to my @playdate.
People who set a reminder flag on all of the emails they send don't understand that if everything is important, nothing is important.
He helped bring so much history to life for me.

I had never seen the bridge in person. Years later, I finally got..twitter.com/i/web/status/1…Ah
@willie Let us pick the sport.

I'd choose football, but just American football.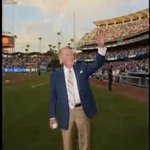 Dodgers There will never be another Vin Scully. You will be forever missed. 🎙💙 pic.twitter.com/WyTmXsati5