@danthat Hey Dan, last night I watched Infinity War for the first time. My poll answer might change.
Seriously, check out the replies to that original tweet. So many other "quality" recreations like mine.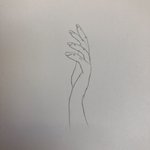 i am so good at art you can hire me now to draw anything my dm's are open #nailedit twitter.com/SatisfyingDail… pic.twitter.com/J2x5xjKywR
May we all experience the hope (yet not the futility) of someone using paper napkins to wipe off wet bleachers.
@TheGoldenRatio4 @darth every potato dish you make in any size of cast iron skillet can be personal sized if you try hard enough my friend
I've played some of Dan's other games, and they're pretty fun. This one has a great look, with a classic yet refres..twitter.com/i/web/status/1…hx