Time to go wear communal shoes, and make a mess.
@LEGO_Group I'd love if the modular buildings were released 12/1 instead of 1/1. It'd make my Christmas a _lot_ easier.
@dcbriccetti @__mharrison__ If I had a dollar for every time I've typed "int he" I would have many dollars—but not enough off which to live.
@camposanto I'm still sad about In the Valley of Gods… but I hope you're all doing great.
@enkulu After 534 days, Ryan breaks the shell of his frozen state to comment on a six year old typo.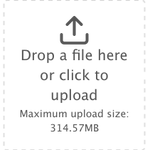 For a contact form on a web page, this seems awfully precise. pic.twitter.com/iTL8YXkCxY