Hey @Spotify, how many times are you going to set yourself to auto-start when I log into my computer? Let's get that closer to 0.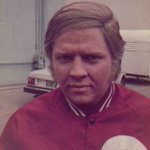 TomWilsonUSA Hey, Chicago. It's a movie. pic.twitter.com/BxSUZIIork
At least it wasn't Comic Sans, or Papyrus.
If you've lost all respect for me as a person because of this, I understand.
Confession: I once wrote a 60+ page how-to guide entirely in Courier.

I'm sorry.